Home
›
Trades, Passes and Bombs
I may have wee'd a little.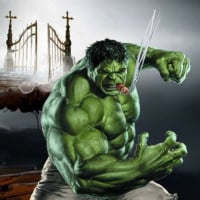 0patience
Oregon Coast
Posts: 9,803
✭✭✭✭✭
After repairing the large package drop box at the community mailboxes, I pull up today and boy is the mail lady pissed. Nothing left. Entirely leveled.
So I get the box and open it.
I'm not gonna lie, I damn near pissed myself when I opened it.
Pretty sure this is Morgan's doing, because SOMEONE didn't put any identifying marks on it.
TOO FREAKIN AWESOME!!
Check this out. My cherished 1916's in a nice presentable box and some awesome Torano Exodus to go with them.
Totally blown away by this. 
I have been humbled.
In Fumo Pax
Money can't buy happiness, but it can buy cigars and that's close enough.
Atmospheric pressure and crap.