Home
›
Trades, Passes and Bombs
Yakity yak, don't talk back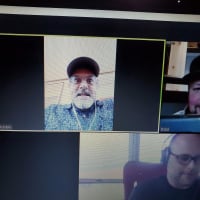 avengethis
Sorry, I ate all your bacon!
Posts: 5,634
✭✭✭✭✭
@Yakster
told me he had an extra Chemex and if I wanted it I could have it. I told him ilk trade some cigars for it. All cool. Then there was a mixup in shipping and it ends at
@miller65rod
house and he needed to add some extra padding material. Wtf dude.
Team O'Donnell FTW!

"I've got a great cigar collection - it's actually not a collection, because that would imply I wasn't going to smoke ever last one of 'em." - Ron White