Home
›
Why should I like a page?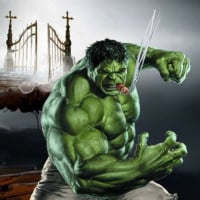 0patience
Oregon Coast
Posts: 9,650
✭✭✭✭✭
I've been looking at cigar sites and some of them have contests.
To enter the constests, most want you to "Like" on face book, comment and share.
So, why should I like them?
I don't know anything about them? 
And I don't comment on Facebook for my family, let alone some site I know nothing about.
It's gotten to the point where if you don't have Facebook, Myspace, twitter or one of those accounts and follow the rest of the lemmings on these social sites, you are not allowed to participate.
What ever happened to fill in the form to win?
Why should I announce to the entire world every site I go to?
I guess I like my life to be a bit more private than some. 
Then there is the other question that came up on this stuff. 
If I "Like" and comment and share, making the comment and share "private", not seen by anyone, does that disqualify it? 
In Fumo Pax
Money can't buy happiness, but it can buy cigars and that's close enough.
Atmospheric pressure and crap.