Home
›
Do you live in Vermont? or have you?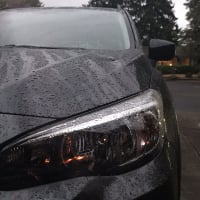 LiquidChaos66
Oregon
Posts: 3,767
✭✭✭✭
My wife and I are planning our Oregon/big city escape once our child graduates. We don't want to pull our kid from school and have her lose her friends so that's why we are waiting to move out of state.
Im looking for first person experience from people about Vermont. Where did (or have) you lived? what were your thoughts? would you recommend it? tell me your thoughts!
Life is like a blind fiver. You never know what you're gonna get.