Home
›
General Discussion
First flag raising at Iwo Jima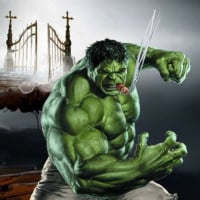 0patience
Oregon Coast
Posts: 10,344
✭✭✭✭✭
It was announced recently, that a Salish Indian was identified among the 6 men who raised the FIRST flag on Iwo Jima.
http://www.foxnews.com/us/2016/08/24/us-heroes-in-another-iwo-jima-photo-were-misidentified-marine-corps-announces.html
PFC Radioman Louis Charlo, a Salish Indian, E Company, 2nd Battalion, 28th Regiment, US 5th Marines was identified as one of the men raising the first flag on Iwo Jima.
Charlo died about two weeks after the flag raising when he was shot while trying to rescue a fellow Marine.

As a Salish-Kootenai Indian, it makes me proud to see that not only were the Salish involved, but this man was a true hero.

I know this may not seem like much to some folks, but it's hard to explain the pride it gives me.
In Fumo Pax
Money can't buy happiness, but it can buy cigars and that's close enough.
Atmospheric pressure and crap.