Home
›
How do you think?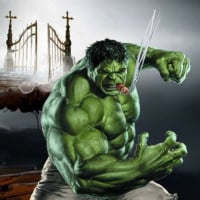 0patience
Oregon Coast
Posts: 9,647
✭✭✭✭✭
So let's take a hypothetical situation and see how people think.
This is a discussion that I came across and the answers from folks were across the board.
This is purely hypothetical and while the question is the same, the circumstances could be treasure hunters, divers looking for artifacts or what ever.

If you were in a group of folks who do mathematics equations and were working on an algorithm for something and you happened to see a solution in one equation for something that would create an algorithm that could locate historical items or world changing items.

Ones that would change the way we think about religion or something that would locate technology that could change the world in good or bad ways, depending on its applications.
Finding proof of or against aliens, alien technology, the Ark of the Covenant, Atlantis or any other thing you could think of.

So what would you do?
Do you finish the equation?
Do you tell anyone?
Do you go it alone?
Do you leave it alone?

I know, I'm bored and my mind wanders. LOL!
In Fumo Pax
Money can't buy happiness, but it can buy cigars and that's close enough.
Atmospheric pressure and crap.