Home
›
automotive diagnostic apps.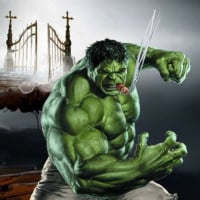 0patience
Oregon Coast
Posts: 10,344
✭✭✭✭✭
So I was tasked with doing some testing of automotive diagnostic software by an independent review company and thought I would share some of the apps I found that work pretty well and are free.
They require an OBD2 bluetooth adapter and most are available on Amazon for around $20.
And there are some "pro versions" of most of these that range from $2.99-$6.99)
These are the bluetooth adapters I used in the testing.
These are the ones that worked well with all of the apps I tried.
Goliton bluetooth adapter
BAFX Products 34t5 Bluetooth OBDII Scan Tool
ScanTool 427201 OBDLink LX Bluetooth
 - This is the most expensive ($49.95) that I tried, but probably the most reliable.
Foseal Scanner Adapter
Android
Torque Lite
OBD Car Doctor -- I ended up purchasing the pro version of this for $4.99
Carista OBD2
ScanMaster for ELM327
Car Gauge Lite OBD2
FordSys Scan Free - if you own Ford products, this would be my preference.
Dash - Drive Smart
.
iphone
OBD Auto Doctor
Engine Link
BlueDriver OBD2 Scan Tool
OBD Car Doctor
OBD Fusion - liked this one best for iphone.
Realize that this is based on my opinion of what a code reader/scan tool should do for someone trying to figure out a problem on their car. For each person, they may find that one app works better for them, than another based on their preferences. 
So while this is just a list of what works, someone would need to figure out what works best for them.
Because of the nominal cost of the adapters and free apps, they are all worth trying and seeing what you like.
In Fumo Pax
Money can't buy happiness, but it can buy cigars and that's close enough.
Atmospheric pressure and crap.