Home
›
Blood Red Moon Habano Perfecto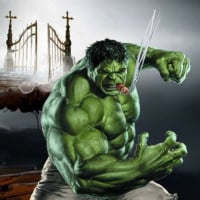 0patience
Oregon Coast
Posts: 10,375
✭✭✭✭✭
I know we've had discussions on these cigars before, but all I can say is, if you have not tried these because you thought they were "cheap" cigars, you are missing out.
Don't let the low cost on these fool you.

There is a maduro, Connecticut and habano and I bought a 5 pack of the havana perfectos and these will be one that I will stock up on. For $12.50 per 5 pack, they are a great little smoke for that time when you want a good cigar, but may run short on time.

I had no construction issues, no burn issues and plenty of flavor with this last one I smoked.
In Fumo Pax
Money can't buy happiness, but it can buy cigars and that's close enough.
Atmospheric pressure and crap.