Home
›
People telling you what you need to do.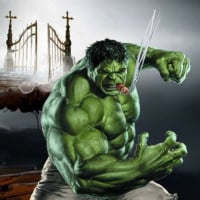 0patience
Packed up the bags and moved to Tennesee
Posts: 10,450
✭✭✭✭✭
I get so tired of going to dentists or doctors and having nurses or dental assistance telling me that I NEED to stop using tobacco. I'm old enough to know what I should or shouldn't be doing.

I don't know why, but they get all offended when I tell them what I need to do is not listen to stupid people telling me what I should or shouldn't be doing.

One told me they've seen what tobacco does to the body and the dangers of it.
I told them, "Until you've seen the things I've seen in my lifetime, you should shut the hell up. I've seen things in my life that you can't even imagine and if a little tobacco once in a while makes me happy and not think of those things, it's far more healthy for me."

They left the room. LOL!


In Fumo Pax
Money can't buy happiness, but it can buy cigars and that's close enough.
Atmospheric pressure and crap.