Home
›
Alternate power source.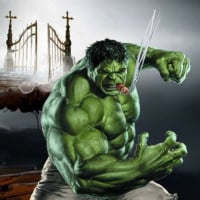 0patience
Oregon Coast
Posts: 9,650
✭✭✭✭✭
I live in an area whether frequent power outages are common.
So I was looking into a generator to run my pellet stove, some lights, TV and internet.
All of the generators I looked at were either cheaply made or really expensive.
Not to mention fairly noisy.
So I started looking into alternative options.
The other day, a friend showed me this set up that he had at his house for his well house.
Now, understand that the well pump he has is fairly large, computerized and also runs a filtration system, so it takes about 2KW on start up and usually uses about 1500 watts, when running.

He has 6 deep cycle golf cart batteries, hooked up to a 5KW inverter to power the well house.
He has a 400 watt solar panel kit, which consists of 5 solar panels and a 30 Amp solar charger to use solar power to charge the batteries using solar power.

Then has a vertical axis wind mill attached to a 90 Amp Delco internally regulated single wire marine alternator, that can charge the batteries with wind speeds down to 3 mph.

Solar kit was $500.
Inverter was about $500
All 6 batteries about $600
And incidentals, like wiring, support brackets, etc, About $250.

So for a bit less than $2,000 during a power outage, he is able to run his well house during a power outage for quite some time. 
If there is enough wind, it will keep up with power usage quite well.
We are considering setting this up at our house, so when the power goes out, we can at least run most our living room without any problems and the best thing, no noise of a generator running.
Thought some might be interested in this. Or not. 
In Fumo Pax
Money can't buy happiness, but it can buy cigars and that's close enough.
Atmospheric pressure and crap.