Home
›
Can someone explain this?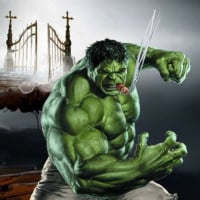 0patience
Oregon Coast
Posts: 9,651
✭✭✭✭✭
So all these people protesting.
None of them can actually come up with any REAL reason to protest, that I've been able to find.
So they hate Trump and want to protest. Ok, I get that. 

And those ones who are burning flags and things, destroying stores, public property and smashing car windows, what does that accomplish and what is their message behind it?
That they have no respect for anything? That they hate the US?

Maybe those caught destroying things, we should be able to go to their house and destroy their house and cars? Or maybe they have no house and car, that's why their pissed?

And if you are "peacefully" protesting, why do you need to wear a mask?

I'm so totally lost and their motivation and what they are trying to accomplish.
In Fumo Pax
Money can't buy happiness, but it can buy cigars and that's close enough.
Atmospheric pressure and crap.