Home
›
Trades, Passes and Bombs
Jeremy almost made me poop myself!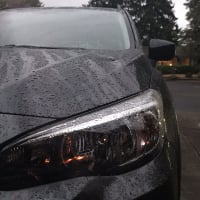 LiquidChaos66
Oregon
Posts: 3,767
✭✭✭✭
so being who I am and I like having everything I order shipped right to work.two reason.... I like to play with whatever I order/get to look at it while at work OR I wasn't supporting be buying things and the wife would kill me if she knew I was buying stuff. (Easier to ask forgiveness than it is permission lol)
but tonight I came home to a box on my counter.... instantly wondering what the heck I had ordered and foolishly sent it to home! Thank god it was just a bomb! Lol!!!!! Many thanks, Jeremy! Now I have a for sure home for my infused sticks and something the wife can dip into when she feels like having something infused!
your generosity is very much appreciated!
Life is like a blind fiver. You never know what you're gonna get.