Home
›
General Discussion
I found a deal, wait wth?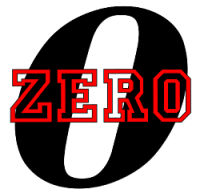 0patience
Oregon Coast
Posts: 9,233
✭✭✭✭✭
So I found a place that had some opus in stock, it said on their site and a few unicorns cigars I wanted. So I make the order and the comes the problems.

We regret to inform you that the opus isn't in stock.

So I reply. Ok, what do you have comparable in price and quality?

Reply from that.
Blah blah blah, it's up to you.

Ok, how about maximus or julius?

Well, there is a price difference.

Ok, credit me the difference.

Well, we can issue you a site credit,

So I'm into this a week and still have no firm prder that I paid for.

My last reply.
I don't care, ship the other ones, as they my concern. Credit me whatever.
Just do something.

This is a site I've used before and have usually had some hiccup or another, but never like this.

Now before you give me crap about not using ccom, blah blah blah, These cigars they aren't able to get for me at this price or I would have.

Regardless, lesson learned.


There is no crisis that a good cigar can't cure.
In Fumo Pax
Money can't buy happiness, but it can buy cigars and that's close enough.
Atmospheric pressure and crap.