Home
›
Car technology to look out for.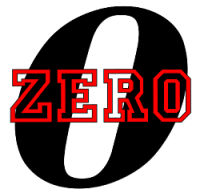 0patience
Oregon Coast
Posts: 9,222
✭✭✭✭✭
Flow battery technology is one of the new technologies that are creating a lot of discussion in the automotive field lately.
These batteries will use electrolyte, neutral water or ionized water to power the batteries.
One company (NanoFlowcell) has one vehicle licensed in Europe that it says is getting 370 miles per charge.

These batteries aren't like regular batteries, where you recharge them, you re-fuel them with new 
The problem is, that the metals (vanadium) used to build the batteries and systems isn't cheap.

But the technology is currently in use in solar applications, so we may see more automotive applications in the near future.

As much as I'd like to be old school and not be a huge supporter of electric powered vehicles, this technology has the capability of producing a huge amount of power and maintain it for quite some time. 
There is no crisis that a good cigar can't cure.
In Fumo Pax
Money can't buy happiness, but it can buy cigars and that's close enough.
Atmospheric pressure and crap.