Home
›
Trades, Passes and Bombs
Home rolled destruction

miller65rod
Posts: 3,630
✭✭✭✭✭
@First_Warrior
decides to send some nice and tasty looking custom rolled seegars for the Indy 500 humidor contest. Tasty body guards included.TYVM Rodger look FWD to smoking these. TY again!! Glad the humidor is working out for you Sir.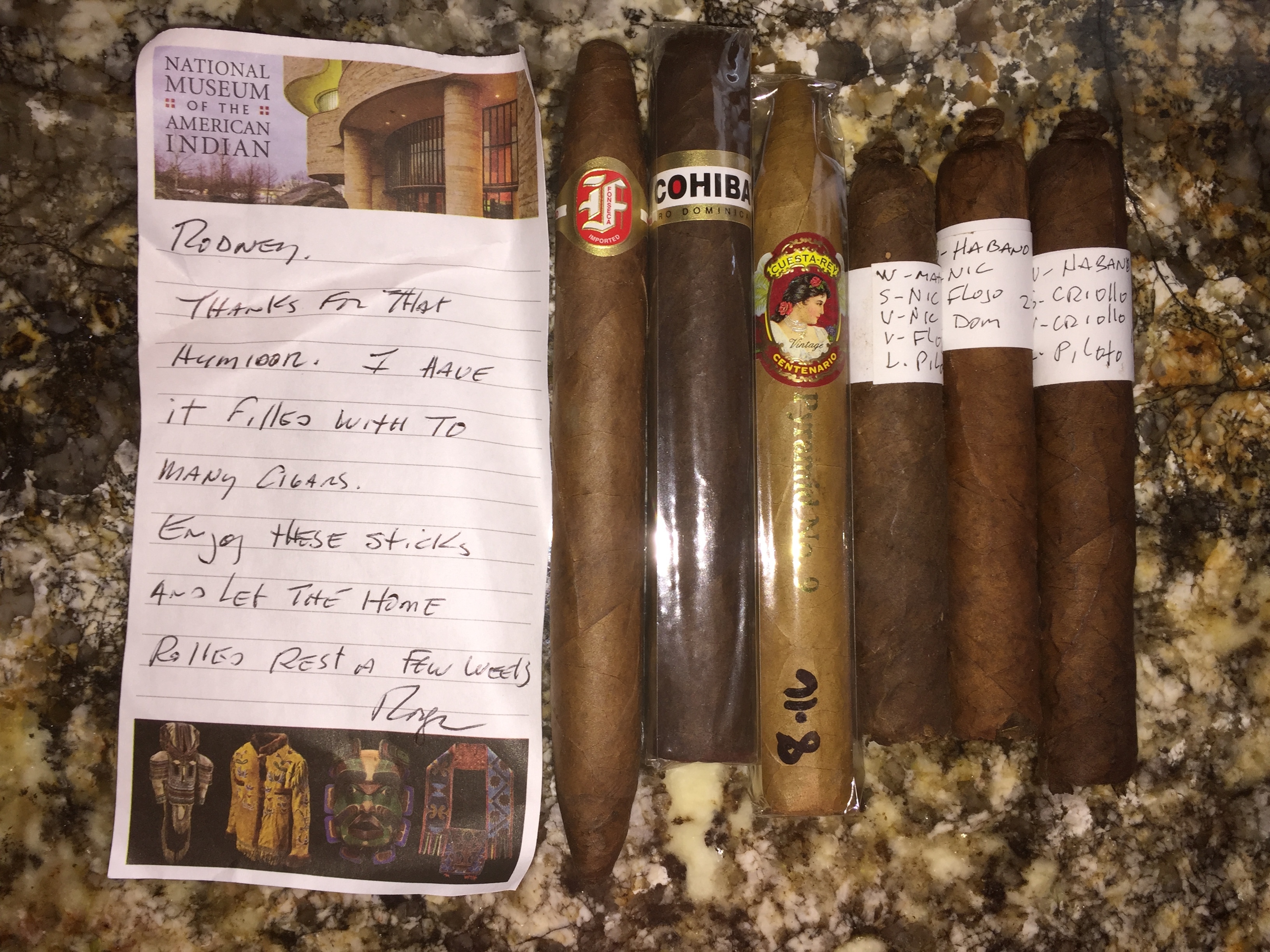 Free Cuba
"I ain't got no Opus's"
LLA
-
L
ancero
L
overs of
A
merica
2016 Gang War (South)
May I assss u a ?