Home
›
Pipes
Restored pipes
Thought we should have a thread to show off Estate pipes we have all fixed up. I know several guys here have done it and several guys are learning. I've done a bunch this past year and I'm still learning new tips and tricks. Adding to my growing pipe restoration kit. So here it rips. I just finished a bunch and a few guys have messaged and wanted me to post pics. As for my pics if you see something you like message me. Almost all are available and they are from entry level basket pipe prices to very expensive. I have a huge range and variety. Some of these newest ones I wasn't happy with the stems so I am currently touching up about 20 stems I just did. I have about 100 waiting to be worked on. 
Savinelli Collection 1986. Second release in the Collection Series. Beautiful pipe. 
Robert Vacher Pipe
1965 Dunhill Shell Briar. Immaculate and its a Dunhill.
Ben Wade Ovation. Love the stem on this one
This is a Jobey Florentine. The design of this was just hard to clean. So many grooves. The wood almost seems to be colored like a Meerschaum would be. It's an interesting pipe. 
Chacom Reserve Du Jubile 
1825-1975 150
 Years Pipe Chapuil Comoy
Ben Wade 200 Hand Model Preben Holm Era
Chacom Transat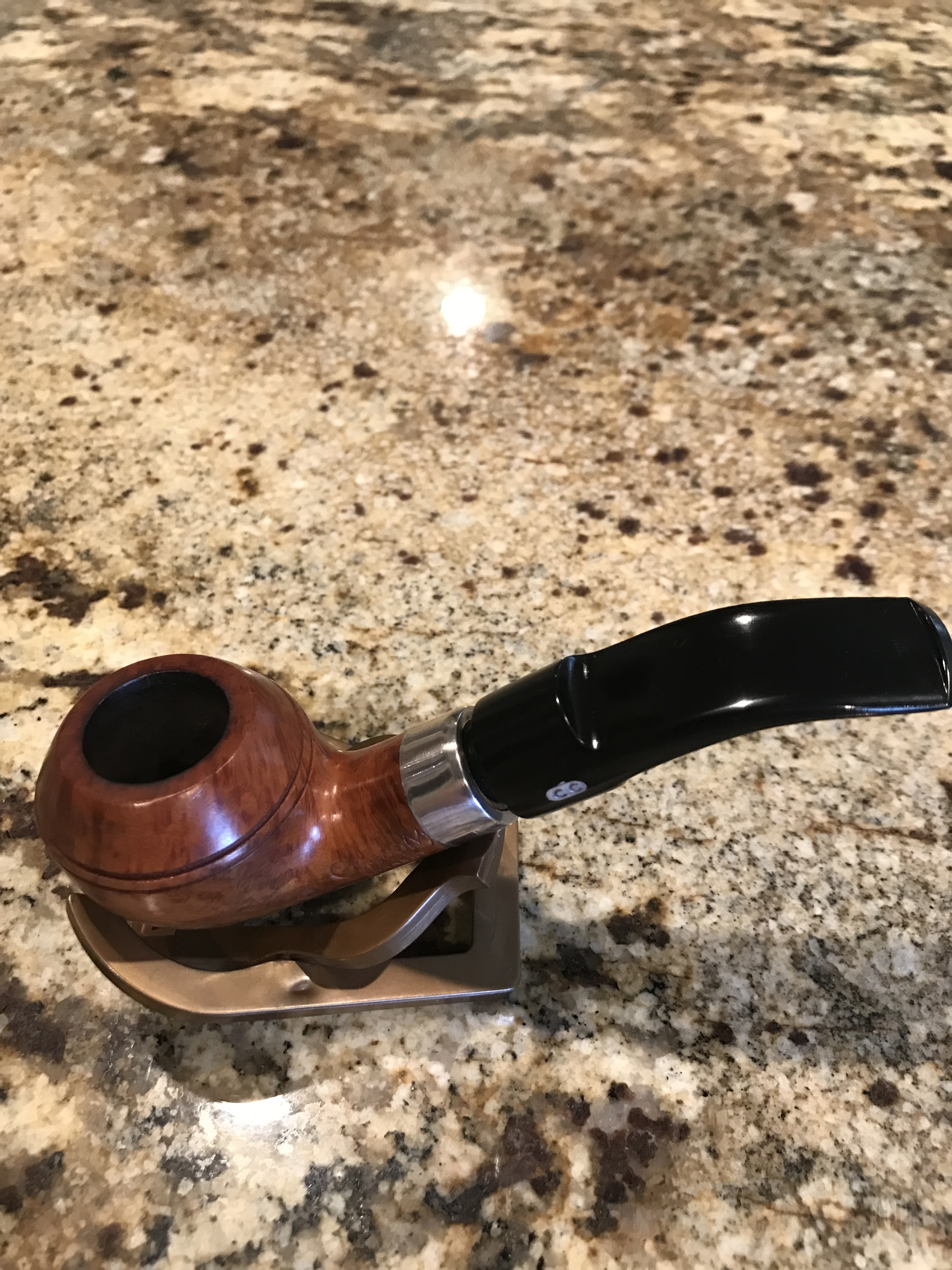 Butz Choquin d'Argent
GBD Prehistoric 2070 H and I love this pipe. Has a gold ring around the bowl and the shank. Can't find any info on this exact pipe.