Home
›
General Discussion
Ashtrays, memories from the past.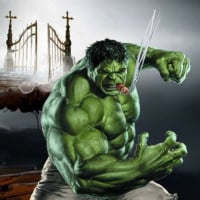 0patience
Packed up the bags and moved to Tennesee
Posts: 10,455
✭✭✭✭✭
@Sketch6995
posted that antique ashtray and it got me to thinking about ashtrays of the past.
I remember ashtrays on shopping carts in stores. 
Theaters that had seats with ashtrays in the arm rests.
Ballparks with ashtrays on the seats.
And then there were the promotional ashtrays given out by businesses.
My parents had the all too familiar Goodyear tire ashtray that was a tiny tire with the glass in the center.
Texaco, Mobil, Union 76 and Shell all had their famous versions of them.
My grandfather had an ashtray with the Mobil Pegasus statue on it. 
Wish I knew where that one went.
What do you remember?
In Fumo Pax
Money can't buy happiness, but it can buy cigars and that's close enough.
Atmospheric pressure and crap.