Home
›
The Shizz man Cometh...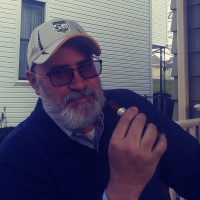 Puff_Dougie
Mr. Rogers Neighborhood
Posts: 4,601
✭✭✭✭✭
What's up dudes?? Been like forever since I was on here. Between opening a new office and being completely slammed with life (sick kid, sick inlaws, elderly parents needing more and more attention, total regulatory chaos at work) there's been precious little time to play.
But playtime is about to commence! I'll be picking
@Bigshizza
up at the airport on Sunday night for a few days of painting the greater Pittsburgh area black and gold! We'll take in Game 2 of the Pens vs. Senators series at PPG Arena on Monday night, check out the Roberto Clemente Museum, burn some sticks, visit some of the Burgh's best cigar shops, and watch Game 4 on the big screen at Joey D's Cigar Lounge in Latrobe. 
Photos to come!!
"When I have found intense pain relieved, a weary brain soothed, and calm, refreshing sleep obtained by a cigar, I have felt grateful to God, and have blessed His name." - Charles Haddon Spurgeon