Home
›
Trades, Passes and Bombs
Contest time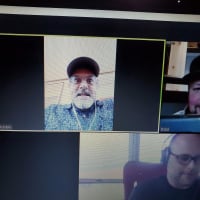 avengethis
Sorry, I ate all your bacon!
Posts: 5,545
✭✭✭✭✭
Ok I spent the weekend camping and brought a nice selection of cigars with me to enjoy. This contest is doing to be somewhat way for the first part. You just need to guess how many cigars I smoked Friday through Monday. This will get a"5er" from me.

Part two is who can guess my favorite cigar from the weekend. This will result in another 5er.

I will run this until Friday evening or until both are answered correctly.
Team O'Donnell FTW!

"I've got a great cigar collection - it's actually not a collection, because that would imply I wasn't going to smoke ever last one of 'em." - Ron White