Home
›
This is affordable health insurance?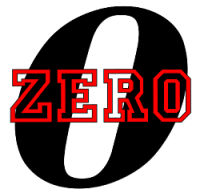 0patience
Oregon Coast
Posts: 9,238
✭✭✭✭✭
My wife opts out of her insurance, because my insurance covers her.
It costs me about $180/month for the coverage for my family.

But today, her work sent out a re-enrollment brochure, because they are changing insurance to something "more affordable".
Looking at the plans and choices, her work would cover her, but if she wanted to add me, it would be $1500/month out of her paycheck and family would be $2200/month out of her paycheck.

Fortunately, I'm covered by Indian health through the reservation and her and I are covered by my work insurance.

But it got me wondering about this Affordable Care Act thing.
How is that affordable?
There are people at her work who barely take home about $300/month because they are covering their spouse or family.
15 years ago, before the affordable Care Act, for her to cover the family, it was $380/month.
So I'm lost on how it has helped.
There is no crisis that a good cigar can't cure.
In Fumo Pax
Money can't buy happiness, but it can buy cigars and that's close enough.
Atmospheric pressure and crap.