Home
›
When you buy a problem product.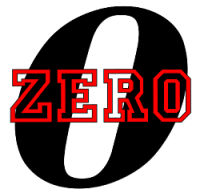 0patience
Oregon Coast
Posts: 9,255
✭✭✭✭✭
At the beginning of the year, we purchased a navigation stereo for my wife's car.
It has navigation, USB/MP3 player, video and all that stuff.
Well, we had problems with it and the company kept sending us firmware updates to try and get it to work properly.

Finally, I had enough of it and since we spent 5 months trying to get it working, they declined to replace it or give any money back.
Since we bought it on Amazon, I sent Amazon an email saying that I understand the company's stance, that sold it, but I wasn't happy with it and thought they should know that the company isn't standing behind their product.

2 hours later, the wife gets an email from Amazon saying they refunded the entire purchase of the stereo and that we can donate, dispose or keep the stereo.
Well ok then.

Then we get a call from Amazon asking how their customer service did.
Well, since I wasn't expecting much, they did GREAT!
Full refund? Uhm that works for me.

I really didn't expect any resolution on this, was just venting to the company what I ran into and thought that the seller should be held more accountable. 
I guess Amazon agreed.



There is no crisis that a good cigar can't cure.
In Fumo Pax
Money can't buy happiness, but it can buy cigars and that's close enough.
Atmospheric pressure and crap.