Home
›
Tobacciana
webmost
Dull-Aware
Posts: 6,070
✭✭✭✭✭
Cleaned up one of several rolling blocks I scored Tuesday:
For scale, I set it on the bamboo cutting board that I have been using all along, and set an architect's rule on it. They all came with a lot of black on them. The old factory guy told me that's beeswax. You see where I cleaned some up. In this second pic you can see how they're constructed -- five slabs of maple an inch and a half thick, joined by three rods with riveted heads.I spose they pound the rods in hot and let them cool to tighten the business. Only one of these boards still has the tuck cutter. I'll have to recondition that.
Basically, when a girl graduated school in one of these little Pennsyltucky towns, her Dad gave her a block, a tuck cutter, a knife, a mold, and a rack ... and there was her livelihood. Like this kit: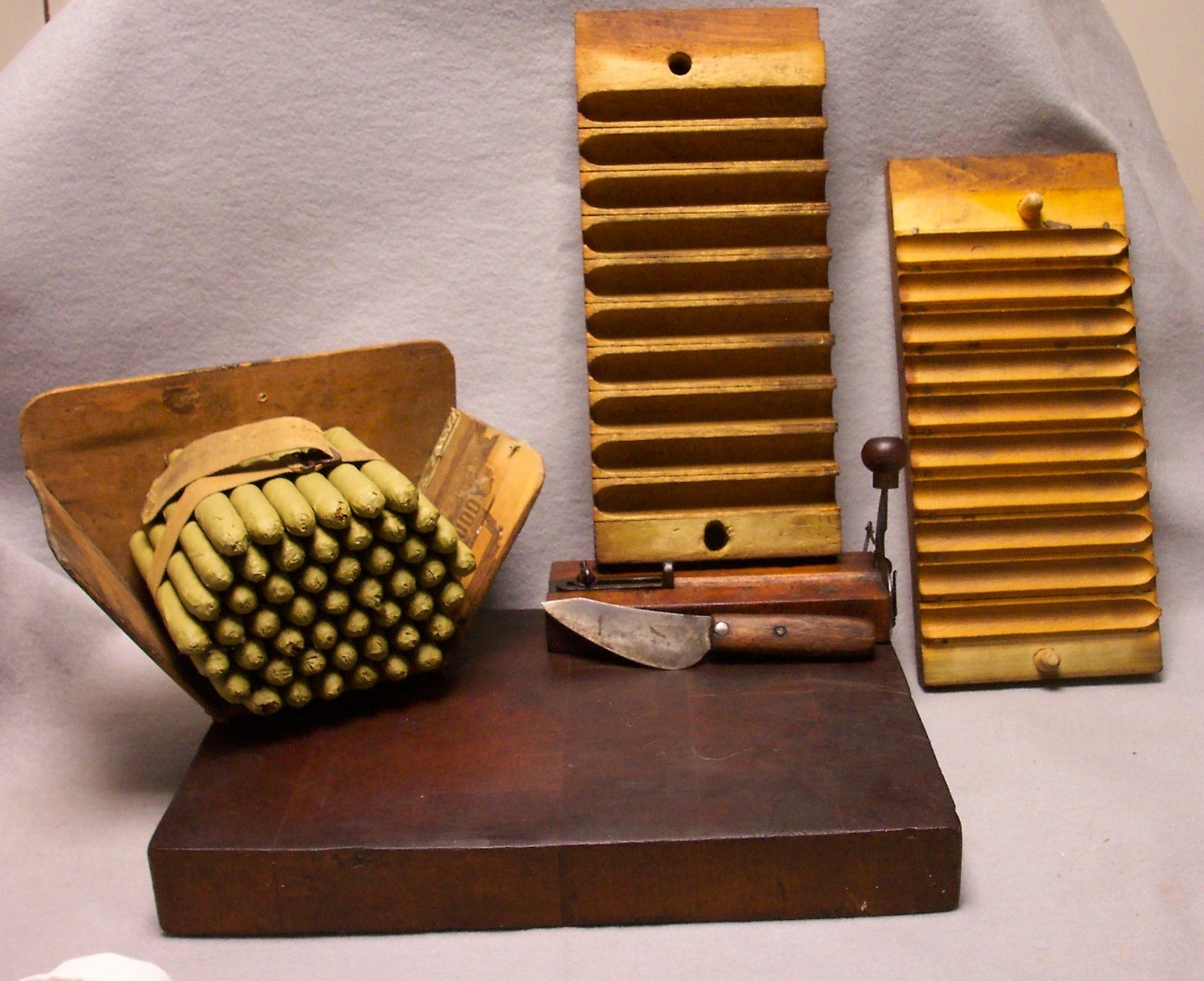 This mold is a parejo; but nearly all the molds were perfectos, back then. The advantage of a fecto is, you light the tapered end with a match & the rest lights itself from that. It's way more practical than these mandingo parejos you see today. I did score a real nice mold for 5 1/4" x 44rg parejos -- sharpest old mold I have ever seen.
I'll post some other pics as I clean this stuff up.
"It has been a source of great pain to me to have met with so many among [my] opponents who had not the liberality to distinguish between political and social opposition; who transferred at once to the person, the hatred they bore to his political opinions." —Thomas Jefferson (1808)


---