Home
›
Davidoff Madison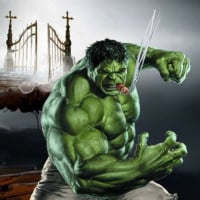 0patience
Posts: 10,665
✭✭✭✭✭
My little brother was in New York and stopped by Davidoff Madison to see if there were some cigars that were some hard to finds I might not have.
He found me the Uptown NY Davidoff and the Nicaraguan.
Now, the Nicaraguan I can get, but the Uptown is one I've wanted to get, but unable to.
(I posted them in the What did you get thread)

But when I talked to my brother about it, the one thing that stuck with him was that the salesperson spent a lot of time with him explaining things to him and asked what cigars I liked. He only knew of the cameroon stuff. LOL!
My brother was surprised at how well they treated everyone who came in their store.
When my brother asked about one that I wouldn't normally get, they directed him to the Uptown.

As far as I'm concerned, if I ever go to NY, I'll be stopping at the Davidoff Madison store.
They treat my family right, so I have to commend them for it.
In Fumo Pax
Money can't buy happiness, but it can buy cigars and that's close enough.
Atmospheric pressure and crap.