Home
›
Just saved a ton of money on my car insurance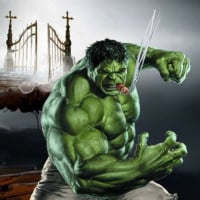 0patience
Packed up the bags and moved to Tennesee
Posts: 10,456
✭✭✭✭✭
By NOT switching to Geico.
Geico was $80 more per month than we are paying now, Allstate was $30 more than we pay now.

Farmers hosed us and increased our rates for the third time in 6 months.

We have no accidents or tickets and they keep saying it's just a standard rate increase.
So I made some calls tonight and USAA hooked us up with Liberty Insurance for $600 less per 6 months.
$100/month less. One hundred freakin dollars per month!

If my father was a USAA member, I could have saved more or if I was still paid by DOD or Feds, I could have saved more. But USAA has a deal with Liberty for those people who's parents qualified, but are not members, because they are deceased or no longer driving.

And since Liberty Mutual doesn't do manufactured home insurance, they have a partner company that will save us about $100/year with better coverage.
In Fumo Pax
Money can't buy happiness, but it can buy cigars and that's close enough.
Atmospheric pressure and crap.