Home
›
Bugs.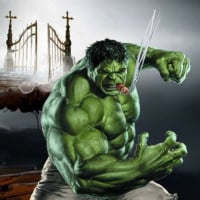 0patience
Oregon Coast
Posts: 10,387
✭✭✭✭✭
You know, it's funny.
I've heard of cockroaches and I seen some at one of those science places, but never actually seen a lot of bugs that people talk about. LOL!

We do get black widows, hobo spiders and brown recluse here and I've seen spiders, like wolf spiders and we have northern alligator lizards here, but the majority of the interesting bugs and animals, unless it's salmon and elk, we don't see them much here. LOL!

What creatures or creepy crawlies are where you live? 
In Fumo Pax
Money can't buy happiness, but it can buy cigars and that's close enough.
Atmospheric pressure and crap.