Home
›
Bone crunchers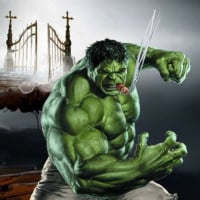 0patience
Oregon Coast
Posts: 10,249
✭✭✭✭✭
I'd been having a problem with my arm and shoulder for the last couple months.
Arm hurt like hell, would go numb sometimes and when I bent forward would about put me to the ground.

Went to a doctor, not my doctor, to see what was going on.
Prescribed muscle relaxers and pain pills, which I hate taking.
So multiple visits and no progress, I call my doctor and he gets me in.
I tell him all that's been going on and he checks for infection and takes x-rays and nothing looks terrible. 
So, he tells me that an MRI might show the problem, but before he goes through all that, maybe I should see a Chiropractor and get adjusted.

So I leave thinking I'm on another wild chase. Make the appointment at the Chiropractor and go in the first time and he puts me on some machine that makes your muscles twitch and has heated pads. Actually felt really good.
Then crunches my bones and immediately, the numbness goes away. 
I couldn't believe it. 

So the next appointment was about 5 days later and I go in and he asks how it went. 
I tell him the pain is still there, but the numbness is gone. 
So same thing all over. Electrode things, heat pads and crunch crunch.
Now, immediately, the pain that radiated from my should out goes to a dull light pain.
Holy Crap!

Today, went in for the 3rd appointment and same thing as before, but this time I think the crunching echoed off the walls, cause it was loud and I feel like someone just flipped a switch and took all the pain away. I can look both ways now without my neck feeling like it is pinching my arm and I can move my arm around without pain.

If anyone ever questions the science behind your back causing pain in the rest of your body, let me tell you, it happens.

My regular doctor called me to see how I was doing, cause he knew I had an appointment today and I told him, it worked. It really worked.
He just laughed. 
In Fumo Pax
Money can't buy happiness, but it can buy cigars and that's close enough.
Atmospheric pressure and crap.