Home
›
A different Dog food discussion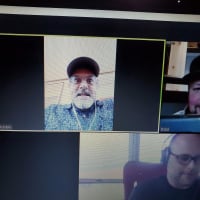 avengethis
Sorry, I ate all your bacon!
Posts: 5,634
✭✭✭✭✭
I have 2 labs and recently the older one over the last year or so has been dealing with ear infections.  Our vet is feeling it is food related as it is not just a certain time of year to make it an environmental issue.  He has been eating the same Taste of the Wild High Prairie dry dog (bison and venison) food his entire life.  The vet is recommending some food that is $100/month for him and I look at the ingredients and it is all crap, processed stuff.  I am leaning more towards staying with Taste of the Wild but going to their Sierra Mountain (lamb) blend for both dogs as I have been reading a lot and it seems people say it is best to rotate foods so they dont develop problems to the ingredients.

Thoughts on the above and what are you feeding your pups?
Team O'Donnell FTW!

"I've got a great cigar collection - it's actually not a collection, because that would imply I wasn't going to smoke ever last one of 'em." - Ron White