Home
›
DOG FOOD Recall 3/6/2018
jd50ae
West Gnawed Pencil, TN
Posts: 7,752
✭✭✭✭✭
Tucker's Raw Frozen Dog Food Recall
March 6, 2018 — Raw Basics, LLC of Pleasant Prairie, Wisconsin, is recalling its Tucker's Raw Frozen Pork-Bison Dog Food because it has the potential to be contaminated with Salmonella.
What's Recalled?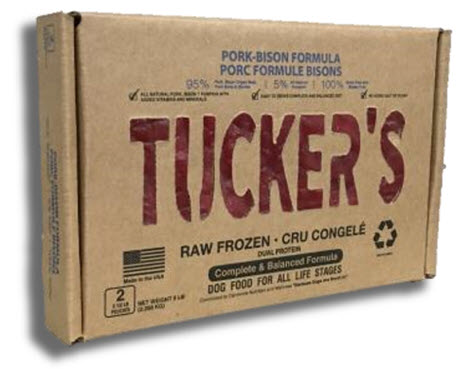 The affected product is labeled "Tucker's Pork-Bison-Formula" and includes the following identifying information.
Tucker's Raw Frozen Pork-Bison Formula
Size: 5-pound boxes
UPC code: 072635520017
Lot code: 27717
Best buy date: 04/17/19
"Look it up"
Bill Whittle
= "Everything happens for a reason. Sometimes the reason is you're stupid and make bad decisions".
Stolen from a post by
@silvermouse
=
"I'm suspicious of people who don't like dogs, but I usually trust a dog when it doesn't like
a person."
A lot of people. =
"I would never trust a Democrat with a child or my wallet" They are on their way to ruining the country because fools keep voting for them. =
"Don't you just love anonymous PC warriors and Keyboard Commandos"