Home
›
Happy Easter.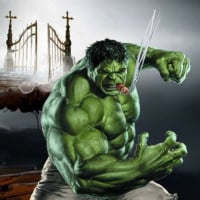 0patience
Posts: 10,665
✭✭✭✭✭
Grandpa and Little Tree got in trouble today. 
We were eating chocolate, cause you know, we had it for Easter.
We were sitting in my desk chair, kicking back and playing on the computer and eating chocolate.
I had no idea there was a problem.

Boss lady comes in and all I hear is, "Oh my god!"
What? 
"Have you seen your granddaughter?"
What are you talking about, she's right here.
"OMG, you are such a 5 year old."
What?

Then I saw it. Little Tree had chocolate all over her hands and face.
All I could do was laugh. Not just a little laugh, but a booming santa claus laugh like I haven't done for a long time. 
Even boss lady stopped and had a weird look on her face.
What?
"You haven't laughed like that in years."
I know, right?

So, then Little Tree needed a bath.
I hear the bath running and think Grandma is giving her a bath. Then grandma walks by.
WTF? Who's giving little tree a bath?
Little Tree was in the bathtub, clothes and all and running the water and just having a good old time.

I've laughed harder tonight, than I have in months.

Had to share.
Why? I don't know. Just had to. LOL!
In Fumo Pax
Money can't buy happiness, but it can buy cigars and that's close enough.
Atmospheric pressure and crap.