Home
›
Long Distance Work Commute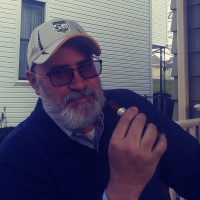 Puff_Dougie
Mr. Rogers Neighborhood
Posts: 4,599
✭✭✭✭✭
I have an interview next week for a position that sounds like my dream job. Like, if I could write my own ideal job description, this would be it. Pay is good and it's within the same company I work for now, so I'd be able to keep my benefits.

Only issue is that it's in Philly and I live in Pittsburgh (about 4.5 hours away). Can't see doing a 9 hour daily round trip commute, and we can't move (for lots of family reasons), so the only way to make it work would be to rent a room in Philly during the week and come home on the weekends to be with the fam. 

Just curious if anybody has experience with that type of situation and how it worked out?
"When I have found intense pain relieved, a weary brain soothed, and calm, refreshing sleep obtained by a cigar, I have felt grateful to God, and have blessed His name." - Charles Haddon Spurgeon