Home
›
Recipes for BBQ-smoking-pickling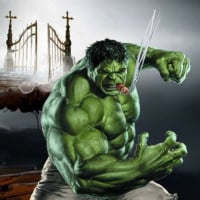 0patience
Packed up the bags and moved to Tennesee
Posts: 10,448
✭✭✭✭✭
Smoke fish brine.
2 Gallons of water
2 cups Kosher salt
1 cup brown sugar
Mix together and place fish in plastic bag or Pyrex dish.
Season to your liking. 
Garlic powder, onion powder, spices, etc.
Brine overnight.
Take fish out, let sit to drain for about an hour or so.
Dry fish off and smoke for 4-6 hours.

I have been known to forego the water and just place the salt and brown sugar in a bag and let the moisture of the fish create its own brine.
I use a meat probe and get the fish to 135F. But that's my preference.


In Fumo Pax
Money can't buy happiness, but it can buy cigars and that's close enough.
Atmospheric pressure and crap.