Home
›
Opioid Epidemic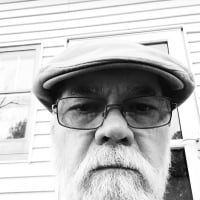 Amos_Umwhat
Posts: 8,171
✭✭✭✭✭
For those who might have missed it, this discussion began with the Morphine thread under General Discussion.  
A young woman I know, 27 years old, died of an overdose of who knows what, something she injected, last week.  My guess is heroin laced with fentanyl.  I am not related to her, but she was related to people I am related to.  She was raised by a single mom, drug addict, 5 kids from 5 dads, and struggled between taking care of her siblings, who were younger, and falling into her mom's bad habits, probably because that's the life she knew.
She got into a fight with her husband, possibly over her use of drugs or her desire to return to them, I don't know for sure, called the cops and got her mom to back up her story that he was abusing her, got him jailed, went out with $250 and came home with $5 and a boyfriend.  When the boyfriend woke up she was dead.  
The husband is sort of a Forrest Gump type, he's devastated, left with two small kids.  
So, this subject has been on my mind this week.  Again.  My first wife died of an overdose about a year after our divorce.  I spent many years as a nurse, mostly ER and ICU, I've seen all aspects of this, up close and personal.
It is a complex problem.  
I'd like to start by saying that I really appreciate
@Sketch6995
's remarks concerning Suboxone.  So far, he's dead on the money with everything I read in the Morpine thread.  I'll give one example of someone I've known, then leave this for awhile because I've got stuff to do.
I know a patient who'd been addicted to morphine since he was a small child.  At the time I met him he was in his 4th decade of life, and using 300 - 500mg of morphine daily.  Yes, you read that right and I typed it right.  His life was a wreck, lived off his parents, slept 18 hours daily, and was worthless for the other 6 hours.  After 2 years of Suboxone he was down to 6 - 8 mg of suboxone weekly, yes weekly, skin and eyes clear, holding a full time job, and no arrests or court actions in that 2 year period. 
That is nothing short of miraculous.
Your turn:
WARNING:  The above post may contain thoughts or ideas known to the State of Caliphornia to cause seething rage, confusion, distemper, nausea, perspiration, sphincter release, or cranial implosion to persons who implicitly trust only one news source, or find themselves at either the left or right political extreme.  Proceed at your own risk.  

"There is nothing so in need of reforming as another person's bad habits."   Mark Twain