Home
›
Grand daughters.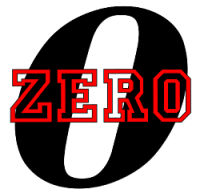 0patience
Oregon Coast
Posts: 9,372
✭✭✭✭✭
Some of you know about the situation with my little Indian,  grand daughter, "Little Tree" (Willow). 
My son is going through all the steps of getting her back and all.
Which is good and we actually get to see her a little bit.
But recently, we found out that the first daughter that he had, which he had tested and found it wasn't his, was actually his. Long story.
But the girl's mother decided that we should all be in her life.
Which was odd. 
And probably cause she has no money to take care of her, but I'm ok with that.
We haven't seen her for years, but she remembers us.
Here is my grand daughter Sequoia all ready for the Cotillion. 
So now, we have 2 little Indians.
Got one back and the other will be back by Christmas.
Thinking this Christmas, Pa Pa (me) will have a house full of presents.
And even though Grandma maintains her "poise" in all this, she is stoked that she is having her grand daughters.
In Fumo Pax
Money can't buy happiness, but it can buy cigars and that's close enough.
Atmospheric pressure and crap.