Home
›
Work dilemma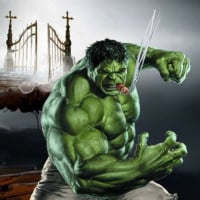 0patience
Posts: 10,665
✭✭✭✭✭
So I was told last week that the manager position may come open and I may be able to work out of my home area. Our manager may move up.
It really isn't much more money than I am making now and the upper management is less than favorable. 
I qualify and would probably be offered the position, but there are so many variables that keep me questioning whether I want to go for it or not.

Time away from home is probably the biggest, although some summers I spend a lot of time away as it is, then there is the upper mangler issues.
I would be in charge of the techs in the west side of the state.
Which is cake. These guys know what they are doing. They are the elite of techs.
So while dealing with them wouldn't be any issue, it's the management team that makes me balk at it. On the other hand, my manager now, would be the next manager up's boss.
So that might make things smoother.

I'm at a crossroad on it and a lot of the techs are telling me to go for it, but there is still that nagging discomfort in the back of my mind saying, "Hell no."

I keep going back and forth on this.
I love being in the position I'm in, as I'm basically the manager of my area equipment, but it would get me out of wrenching and probably be a lot less hard on my body this last 5 years of my career, but the idea of changing is hard.

I've been in charge of fleets for over 35 years. The idea of no longer being a tech is a tough one to deal with.


In Fumo Pax
Money can't buy happiness, but it can buy cigars and that's close enough.
Atmospheric pressure and crap.