Home
›
Um B Agog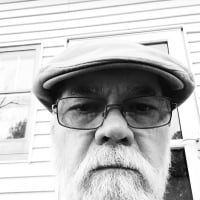 Amos_Umwhat
Posts: 8,171
✭✭✭✭✭
A few weeks back the DD had a cigar on that I'd never heard of, Umbagog.  

Umbawhat?  Really?  That's it's name?

OK, next a bunch of y'all went crazy over it on the Daily Deal thread.  Well, I trust your judgement guys, and gals, (Don't want to leave Trish out) so I bit.

I tried one ROTT, "not bad, kind of reminds me of some Rocky Patels, in a good way".  Having had some rest time, I tried another one.  Wow!  

Thanks, those are decidedly in my top 5 for flavor!  Nice!

WARNING:  The above post may contain thoughts or ideas known to the State of Caliphornia to cause seething rage, confusion, distemper, nausea, perspiration, sphincter release, or cranial implosion to persons who implicitly trust only one news source, or find themselves at either the left or right political extreme.  Proceed at your own risk.  

"There is nothing so in need of reforming as another person's bad habits."   Mark Twain