Home
›
Trades, Passes and Bombs
I've been Glocked!!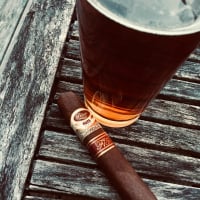 smoke_em_if_you_got_em
Posts: 4,990
✭✭✭✭✭
@Glock1975
has hooked me up with one of my favorite seasonal beers that I cannot puchace in VA. In the past peeps like
@C-LOVE
and the great
@Usaf06
have hooked me up. Thank you for the 6pack and the awesome smoke bro. Tis the season for me hit you back....