Home
›
Trades, Passes and Bombs
3 Year Anniversary Contest…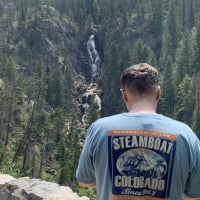 WaterNerd
Southern California
Posts: 2,964
✭✭✭✭✭
3 Year Anniversary Contest…
3 years ago today I joined this amazing forum. I've learned a lot, smoked a few cigars and enjoy reading all of the posts! 
So let's do a quick contest, Something easy. Pick a number between 1 – 500. The winning number will be drawn tonight 12-12-2018 at 9 pm (PST). Winner gets a 5ver
 Rules: Must be on good traders list etc…
 Ready Set Go!
Better to remain silent and be thought a fool than to speak out and remove all doubt
— Abraham Lincoln