Home
›
Atsiniki - iMaiya cigar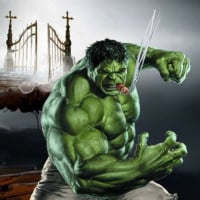 0patience
Posts: 10,660
✭✭✭✭✭
Thanks to
@TNBigfoot68
he sent me a couple of these and I decided to smoke one today.
Being Native American, this brand was one I really wanted to try, as it is a Native American company.
Prelight, leather and cedar tastes.
Good draw.
Construction is very good. 
1st third.
Lots of creamy smoke.
Not a lot of pepper or spice. Smooth creamy tastes.
2nd third, spice comes in a just a touch, with a little sweetness. Not a lot, still fairly smooth and creamy.
The burn went a little wonky, but corrected easily.
Last third, creamy cedar, leather, sweet and soft spice.
The smoothness and creamy smoke remained consistent through the entire cigar.
This thing is really good.
I will have to get more of these.
In Fumo Pax
Money can't buy happiness, but it can buy cigars and that's close enough.
Atmospheric pressure and crap.