Home
›
Young people and credit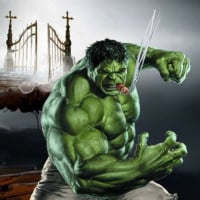 0patience
Oregon Coast
Posts: 10,247
✭✭✭✭✭
My youngest son has always paid cash for everything.
His car is paid for, he has no bills and been at his job for several years.
Lately, he has been thinking about getting a travel trailer to live in, as rent for a single bedroom apt here is $1500.
So he thought he should try and get a credit card to bolster his credit.
He found out that while he doesn't have bad credit, he has zero credit. Nothing.
All the credit reporting places have it marked as N/A.

So now he's gonna go to his bank and see if he can get a loan on his car, to see if he can build some credit.
How are young people getting credit?
You have to have credit to get credit, but you can't get credit if you have no credit.
It's a nasty cycle.

I offered to co-sign a loan, but he wouldn't have it. He wants to do all this on his own.

*end of rant.
In Fumo Pax
Money can't buy happiness, but it can buy cigars and that's close enough.
Atmospheric pressure and crap.