Home
›
This is an amazing video about really stupid people on gun control.
jd50ae
West Gnawed Pencil, TN
Posts: 7,711
✭✭✭✭✭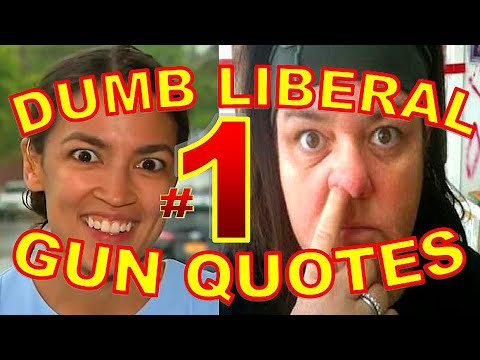 Now I have learned when a magazine (not clip) has been emptied, it can't be refilled..........
A 50 caliber muzzleloader is the new dangerous assault weapon......
And so much more.
It does not matter one bit what your opinion is about gun control, this video is funny and scary.
Edited. Last sentence.
"Look it up"
Bill Whittle
= "Everything happens for a reason. Sometimes the reason is you're stupid and make bad decisions".
Stolen from a post by
@silvermouse
=
"I'm suspicious of people who don't like dogs, but I usually trust a dog when it doesn't like
a person."
A lot of people. =
"I would never trust a Democrat with a child or my wallet" They are on their way to ruining the country because fools keep voting for them. =
"Don't you just love anonymous PC warriors and Keyboard Commandos"