Home
›
Trades, Passes and Bombs
Stunned. Seriously.
Echambers
B'Ham
Posts: 4,178
✭✭✭✭✭
A few months ago I asked if anyone still had the bands for the CAO Christmas cigars for a project I'm working on.  
@Captain_Call
said he could hook me up. 
I bit later I asked if someone could help me get a few ounces of Strauss' Sleepy Hollow because they won't ship to my state. Again
@captain_call
said he could hook me up. 
Then this happened - that's a pound of Sleepy Hollow and the box is full.  Too generous my friend, way to generous. I will pay you back and it will hurt. I promise...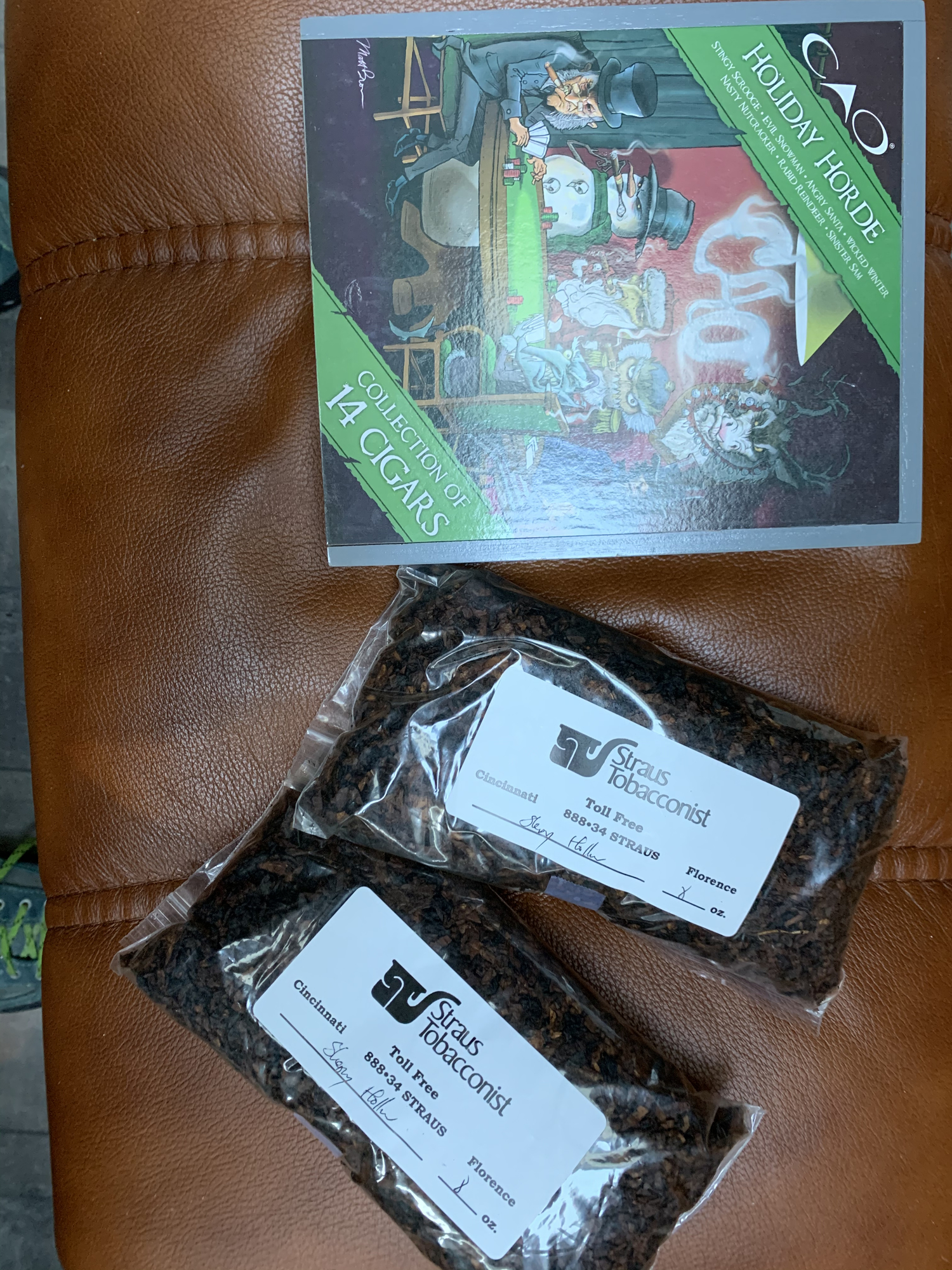 -- "There's something that doesn't make sense. Let's go poke it with a stick."