Home
›
General Discussion
Dear Cigar Chick, can you please fix...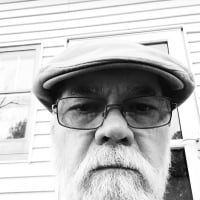 Amos_Umwhat
West TN
Posts: 7,619
✭✭✭✭✭
@TheCigarChick
, I was hoping this would get fixed on its own, but it isn't.  The numbers are no longer changing on new threads indicating what's been read, or if there have been new comments since the last time they were opened.  I know that y'all have been working on things on the forum, and was hoping you'd address this issue before releasing whoever has been assigned to fix it.
We used to bug Timb, then AndyD with these things, but it seems you're up to bat these days.  Thanks for your attention, you've been a welcome addition here.
WARNING:  The above post may contain thoughts or ideas known to the State of Caliphornia to cause seething rage, confusion, distemper, nausea, perspiration, sphincter release, or cranial implosion to persons who implicitly trust only one news source, or find themselves at either the left or right political extreme.  Proceed at your own risk.  

"There is nothing so in need of reforming as another person's bad habits."   Mark Twain