Home
›
When your body betrays you.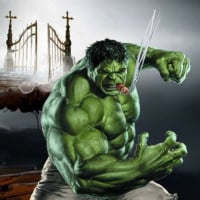 0patience
Posts: 10,665
✭✭✭✭✭
Me: I'm strong. Nothing stresses me.
My heart: Wanna bet?
Me: Yeah, I'm fine.
Heart: Ok, watch this.
Boom!
Me:Wtf?
Doctor: Anxiety attack. It was a warning.
Me: It can do that? I don't have anxiety.
Doctor: Yes. Without warning and you don't need anxiety. When your heart messes with you, it creates it's own.
Me: God dammit.
So. Evidently, I had a slight "issue".
Which triggered an anxiety attack and then actually created anxiety.
I actually said, "Oh S h I t! That ain't right."
So a few pills over the next couple days and recheck the EKG to be sure.
Not gonna lie. i've been on some pretty sketchy situations in my life, but this one freaked me out.
In Fumo Pax
Money can't buy happiness, but it can buy cigars and that's close enough.
Atmospheric pressure and crap.