Home
›
General Discussion
Calling large ring connoisseurs! LOL
CAcigarguy007
Posts: 1,799
✭✭✭✭✭
Was scanning the usual sales as the clock struck 9, (12am for you east coasters) and came across a single cigar for $40! Clicked to take a look and HOT DAMN! Exactus Super Coloso is the name, whopping 11x90!!! Thinking this was some sort of April fools joke, I hurriedly googled it and landed on this youtube vid from IPCPR 2018: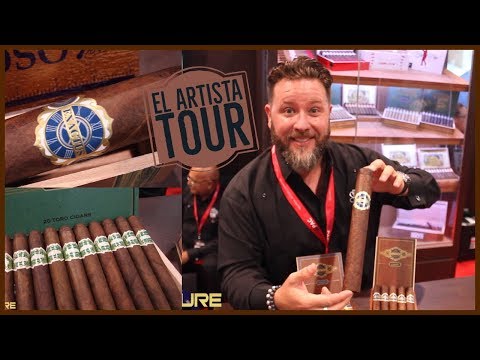 https://www.youtube.com/watch?v=fYG1SCU24H0 I'm immediately thinking 'surly you jest', even though he presented them with a straight face, matter of fact and serious tone. This might be real! Next video in line is someone actually smoking one! Awesome! Click.......
https://www.youtube.com/watch?v=ZL8n719hkn4 .......LMAO!
Haven't laughed that hard in a while! Pretty much as I expected it to go, I often feel the same with 60 gauge and up cigars....lol. I guess this is where the future is heading. Larger and larger ring gauges to infinity and beyond! I'll never understand this fat ring gauge phenomenon but it's looking like it's here to stay; unfortunately. Cartoon cigars.