Home
›
Pipes
Pipe / Tobacco Videos
Ran across this video on another forum and thought I'd share it, Mark Ryan from Daughter's and Ryan talking about Perique. Mark bought one of the Perique factories and is keeping this tobacco going.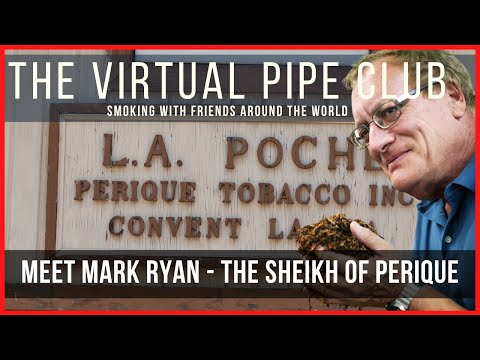 https://youtu.be/pFIy_l5DX9M
I found an interesting tidbit about cigars starting at about 1:18:00 which starts out talking about tobacco mellowing and getting darker as it ages. Mark explains that tobacco should be aged three years at the factory before selling, that it goes through two sweats a year (of ammonia) and therefore should go through six sweats. He mentioned that the cigar guys were selling immature tobacco that hadn't been fully aged to the younger guys because the ammonia drives the nicotine into the bloodstream faster, giving you a kick in the pants. Mark comes from a wine background which is where he got his palate.
Hope you find it interesting, anyone try any Daughters and Ryan tobacco and find something good?
I'll gladly bomb you Tuesday for an Opus today. 
              Join us on the New Zoom 
vHerf 
(Meeting # 
2619860114 Password vHerf2020 )