Home
›
General Discussion
Double double avatar avatar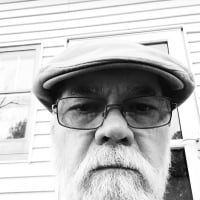 Amos_Umwhat
Posts: 8,171
✭✭✭✭✭
I noticed a few weeks ago that my avatar seems to often come up twice. It seemed to be only me, but then I saw that Silverdak's avatar was doing the same. That freaked me out because that guy (?) has been here as long as me and NEVER ONCE posted anything at any time. Now I'm seeing other folks avatars coming up twice.
@TheCigarChick , Lindsay, hate to bug you with these things, but, do the folks who generate the forum have any idea what's going on with this? It's never happened before, and I'm a suspicious superstitious old curmudgeon with trust issues about weird things that happen online.
Or, perhaps some of our computer-savvy members may know?
WARNING:  The above post may contain thoughts or ideas known to the State of Caliphornia to cause seething rage, confusion, distemper, nausea, perspiration, sphincter release, or cranial implosion to persons who implicitly trust only one news source, or find themselves at either the left or right political extreme.  Proceed at your own risk.  

"There is nothing so in need of reforming as another person's bad habits."   Mark Twain