Home
›
Trades, Passes and Bombs
Brokegunner's SakaSquatch giveaway!!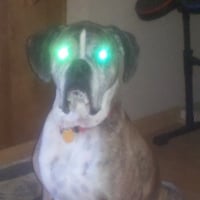 Brokegunner
Posts: 372
✭✭✭✭✭
I'm fairly new to the forum and have enjoyed my short time here, so I wanted to do something to express my appreciation. A local shop I stop at quite regularly has a deal that if you buy 10 Dunbarton cigars you get a discount and a #SakaSquatch so I would like to give one to a random forum member.
The rules are pretty simple- pick a number between 1 and 99 and post your pick in this thread. I will keep this open until 11/09/22 and will pick a number on 11/10/2022. I will draw the number on the vherf on Thursday the 10th and then ship this Squatch to its new home.
Good luck!!

"Not all heroes eat crepes"
Tagged: