Home
›
Trades, Passes and Bombs
Brokegunner's Amazing Adventure Contest!!!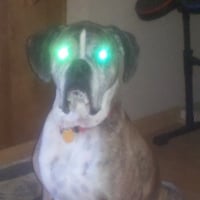 Brokegunner
Posts: 371
✭✭✭✭✭
I'm leaving this morning for a roadtrip into Wyoming. Will be gone 6 days and will be covering some serious ground here since it is a business trip with a little fun (cigars) mixed in. First day will be 899 miles so sorry I don't have time to leave any more clues.
Post up your guesses for total mileage and I will be sending a TENSKI to whoever gets closest... I don't care if you go over or under, whoever is the closest.
Brokegunner!
"Not all heroes eat crepes"
Tagged: