Home
›
Trades, Passes and Bombs
Helping one of our own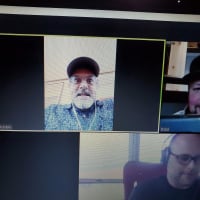 avengethis
Sorry, I ate all your bacon!
Posts: 5,660
✭✭✭✭✭
I'm pretty sure every member on this forum has felt the generosity of Jim (Bigshizza).  What some of you might not know is that he had a pretty major surgery a few months back and is still on the recovery.  I feel we as the community/family we are help those when they need it even if they don't ask for it.  It is what we do.
Having said the above there have been some anonymous members who have stepped up and are putting together some pretty amazing raffle prizes to help this go along.  Once they provide the info of what they have put together to me I will forward it on but for sure there are 3 prizes available with the opportunity for more.  How do you become eligible to win said prizes?  Well you will donate whatever you are able to and for every $10 you donate, you will get an entry into the raffle drawing.  The more you donate the more entries you receive.  We will run this until Dec 1 and we will hold a live drawing at the Chicago Herf on Dec 9th.  While the prizes are a great incentive that is not truly why we are doing this.  Medical bills and rehab can be a real pain in the butt and anytime we can help ease that burden I feel inclined to do so.
Any donation you want to make will come to my paypal address
[email protected]
and please send it as friends and family to avoid any fees so we can send every penny to Jim.  If you do not use paypal, PM me and we can arrange other methods of donations.
If you have interest in putting together an additional raffle item please pm me as we want those members to stay anonymous and then I will post up the info on it.
Team O'Donnell FTW!

"I've got a great cigar collection - it's actually not a collection, because that would imply I wasn't going to smoke ever last one of 'em." - Ron White