Home
›
My car is totaled.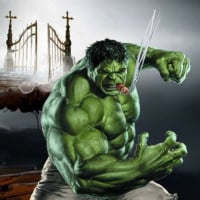 0patience
Oregon Coast
Posts: 10,110
✭✭✭✭✭
My youngest boy, who is 20, finally decided to go for his driver's license.
So he takes the test in our car (my wife and I's only car) and then he was supposed to drop Momma off and take the car home.
Well, he decides to go to the beach and making a corner to the beach access, the car slid and smashed into a guardrail posts. Both airbags deploy and my son and his girlfriend came out a little bruised, but alright.
But our only transportation (with exception of my Harley) is toast. And while we have gap insurance and full coverage, it will pay the car off completely and maybe give us a couple grand, but with a foreclosure and financial problems, because of pay cuts and all, there is no way we'll be able to buy another car like it.

So now we wait for the insurance company to tell us what they will do and in the meantime, I have to figure out something for transportation. I hate this.
In Fumo Pax
Money can't buy happiness, but it can buy cigars and that's close enough.
Atmospheric pressure and crap.